Island Coffee
  is Indonesian coffee production company founded in 2016 by Tineke from humble beginnings. Tineke simply enjoys good coffee and it was started after finished university and moving into to the real world. And following her other passion, travelling has brought her to try and enjoy coffee from many regions in the archipelago. This coffee passion brought her to the next level of the coffee product: roasting and grinding the coffee herself. And embarking increasingly sophisticated method of preparing and coffee packaging it, Tineke   never loses sight of the goal, to bring the best beans from various regions in Indonesia to cups in Indonesia and eventually the world.
Tineke's dedication in sourcing coffee beans directly from farmers across the archipelago, using her keen eye to source the best bean by hand then roasted and ground carefully. She believes expensive machinery does not necessarily always result in the best coffee, rather than is the artisan approach based on local knowledge and personal experiments.
Tineke's motto "Each coffee in the archipelago has a distinctive and unique characteristic flavor and taste.  Sumatran coffee is famous for its coffee, produces a higher quality of Robusta beans with distinctively full bodied ,strong,fruity flavor, and delicious coffee taste. Whereas Flores coffee has a distinctive taste with slightly overtones, characteristically earthy, and notes of chocolate is another popular crop"
Island Coffee
 is committed to maintain and preserving the highest standards of its coffee beans. Travelling from the far west to the eastern parts of Indonesian archipelago, meet with farmers and sourcing beans directly to produce its range of single origin coffee. Island Coffee Indonesia is also committed to empowering local coffee farmers to improve their coffee production which in turn will increase the support to their communities and coffee farming in Indonesia in general.
The result of these endeavors is that Island Coffee Indonesia is currently presenting Sumatra Robusta & Arabica, Bali Robusta & Arabica, Flores Robusta & Arabica. Ensuring the use of quality coffee beans medium to dark roasting that procudes coffee that is very gentle to your stomach and smooth on your pallet.
Indonesia is the 4thworld's largest coffee producer. Coffee production in Indonesia is fascinating as it is sourced across the world's largest archipelago and offers an incredible range of taste and flavor profiles, the most diverse found anywhere. Island Coffee Indonesia travels from the far west to the eastern most parts of the country, meeting with farmers and sourcing beans directly to produce its range of single origin coffees.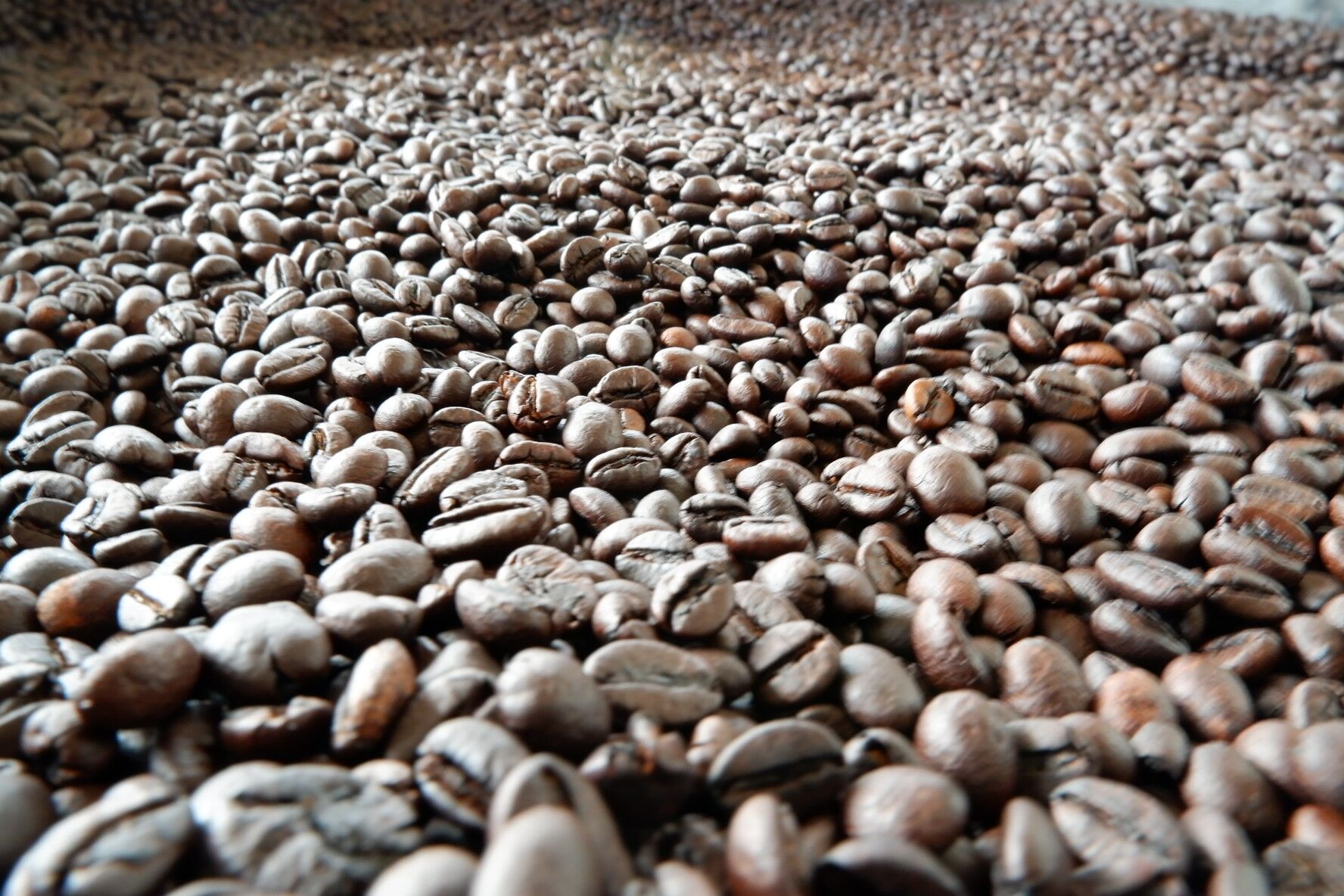 Island Coffee Indonesia has committed to maintain the highest standards to the quality of our beans. Our vision is to promote  Indonesian Coffee, to drive innovation and challenge industry standards in Indonesian coffee production.Our mission is to enhance the development of coffee products, to empower local coffee farmers to improve coffee production to better support their communities and coffee farming in Indonesia.